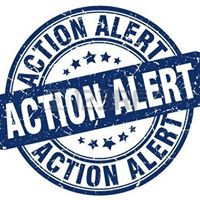 Action and Advocacy
Understanding the Process: League Action and Advocacy
The League of Women Voters advocates on matters for which it has statements of Position. "Position" is determined by consensus of the members after thoughtful research and Study.
"Study" ordinarily includes two years of research and analysis by a dedicated committee.
Where are the League's Positions?
League of Women Voters of Virginia (LWV-VA) positions
League of Women Voters of the United States (LWVUS) positions
League of Women Voters of the National Capitol Area (LWVNCA) positions
Action and Advocacy
We are truly a grassroots organization…
The League of Women Voters takes action on an issue or advocates for a cause when there is an existing League position that supports the issue or speaks to the cause.
Positions (platforms) result from a process of study. Any given study, whether it be National, State, or Local, is thorough in its pursuit of facts and details. An issue is identified by local League members as important to the community, and once approved, a committee is appointed to thoroughly research that issue. As the study progresses, a continuing discussion of pros and cons of each situation occurs. Prior to the results of the study being presented to the general membership, study committee members fashion consensus questions that are then addressed by the membership.
Additional discussion, pro and con, takes place as members (not part of the study committee) learn the scope of the study. After the members reach consensus, the board forms positions based on that consensus.
It is the consensus statement — the statement resulting from the consensus questions — that becomes a position. Firm action or advocacy can then be taken on the particular issue addressed by the position. Without a position, action/advocacy cannot be taken.
The Prince William Area League has participated with the Virginia State League in several consensus processes since 2007. Our most recent involvements were with fracking and school choice.
Action Alerts
When legislation in the General Assembly addresses a topic about which LWV-VA has a Position, an "Action Alert" may call for members to contact their legislators. Recent past Action Alerts can be found here..
Contacting Legislators
When League members contact legislators, each of us speaks on our own behalf, as an individual. Members do not speak for the League. Only the LWV President or a designee may contact elected or government officials on behalf of the League.
Discussion Groups
LWV-VA members are invited to join statewide issue committees that gather virtually to share and learn about topics of interest. Educate, learn, and discuss news and advocacy.
LEAGUE OF WOMEN VOTERS DAY
Every year, LWV-VA holds a day of advocacy during the state legislative session. League members speak with their individual legislators. This event is often the first Wednesday of February. The League is often joined by additional nonpartisan educational organizations such as the AAUW. Check the LWV-VA Calendar page for information as it becomes available.
It is best to set up League Day meetings with our legislators' offices in advance. Their contact information is available from the links on this page.