CALENDAR OF EVENTS
Be sure to use SignUp Genius to register for these events.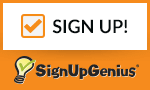 Check out our upcoming events for members and the public!
Date & Time & Description All are held on Zoom, unless otherwise noted. Zoom info will be sent with SignUp Genius confirmation.
State League of Women Voters Events
Dec. 2, 9 am – 2 pm The League of Women Voters of Virginia's Pre-Session
Chris Piper, Commissioner of Elections, will debrief us on the November 3 Election, Aubrey Layne, Virginia Secretary of Finance will join us at 10am to share his insights on budget challenges during COVID, and Brian Koziol, Director of Virginia Housing Alliance will give a keynote address at 11:30. There will be quick priority updates from an exciting array of partner organizations such as 100 Black Women, Coalition to Stop Gun Violence, Southern Coalition for Social Justice and Sierra Club to name a few. Register here to attend the virtual December 2nd pre-session.
Dec. 10, 7 – 8 pm The 100th Anniversary of the LWV Virginia: One Years of Perseverance.
Celebrate with a cupcake as we salute 100 years of the State League. Register here.
Dec. 3, 7- 9 pm Sips & Civility
Opening Discussion: What new members need to know, and set up committee to develop a welcome packet.
Dec. 15, 7 – 9 pm Board Meeting
All members are invited to attend. Agenda will be posted on our website and on SignUp Genius.
Jan. 13, 2021 Opening Day of the Virginia General Assembly
Jan. 17, 2 – 4 pm General Meeting
Showing "The Suffragette" at the Montclair Library, if the Library System opens its community rooms. May have to develop another program.
Jan. 19, 7 – 9 pm Board Meeting
All members are invited to attend. Agenda will be posted on our website and on SignUp Genius.
Jan. 26th, 12:30 – 2:30 pm Book Discussion
"When Everything Changed: The Amazing Journey of American Women from 1960 to the Present" by Gail Collins, is scheduled to be at Brittany's Restaurant and Sports Bar, 12449 Dillingham Square, Woodbridge 22192. (It will probably be held on Zoom.)
Every Saturday, 10:00 – 10:45 AM
Black Lives Matter Vigil
Warrenton, in front of the courthouse
Due to Covid-19 restrictions, attendance at the courthouse vigil is limited to 25 people. The vigil is still continuing, but not with the 120 attendees that were faithfully coming. Tickets may be obtained here, and of course are free.
All with the exception of the Warrenton vigils will be Zoom meetings, so you can come as you are. Join us! Use SignUp Genius to register for our meetings.