CALENDAR OF EVENTS
Be sure to use SignUp Genius to register for these events.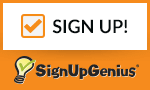 Check out our upcoming events for members and the public!
Date & Time & Description All are held on Zoom, unless otherwise noted. Zoom info will be sent with SignUp Genius confirmation.
CALENDAR
2022 – 2023
The LWV-PWFA has set meetings; use SignUp Genius to register for all of them:
• Board Meetings: 3rd Tuesday of the month
• General Membership Meetings: 3 per year plus an Annual Meeting
• Sips and Civility Meetings: Quarterly
• Book Discussion Meetings: January, April, July, October
All of the meetings listed below that are in BOLD need to be registered with SignUp Genius.
2022
"Get Dangerously Savvy About the Draft 2040 Comp Plan – Land Use, Housing, and Mobility Chapters."
Are you interested in Land Use, Transportation or Data Centers, but don't know how they are decided on? Are you frustrated by the lack of input that you have? Do you feel that decisions are made are made without citizen input and that you only find out about them after everything is decided?
This Civics 101 Presentation is from our League Member Charlie Grymes. He will fill you in on the process of developing land use decisions, in a strategic plan or a comprehensive plan, and how the Board of Supervisors and the Planning Commission work together to accomplish their goals. This is for you, whether you live in Prince William or Fauquier. We will be having a series of workshops beginning in September, every Wednesday morning, from 10 – 11. Please register using SignUp Genius. There is a link to the previous webinar on SignUp Genius, if you would like to "catch up" on what we are talking about
AUGUST
African American Heritage Festival
August 6. 2022, 11:00-6:00
SEPTEMBER
Manassas Hispanic Heritage Festival
September (TBD) 2022, 9:00-5:00
Manassas Latino Festival
September 24,2022, 11:00-5:00
National Voter Registration day
September 20, 2022 – 12 PWC Libraries
Occoquan Arts and Crafts Show
September 24-25, 2022, 10:00-5:00
Old Town Warrenton Spring into Fall Festival
September (TBD) 2022, 9:00-4:00 pm
Stonebridge Chili Cookoff and Fall Festival
September 10 2022, 11:00– 6:00
OCTOBER
Fauquier Harvest Fall Festival
October 9- 12, 2022, 11:00-9:00
Haymarket Day
October (TBD) 2022, 10:00-4:00
Manassas Fall Jubilee
October (TBD) 2022, 10:00-5:00
REOCCURRING:
Black Lives Matter (BLM) Warrenton Vigil
Saturdays, 10:00 – 10:45, Warrenton Court House
The vigil continues, and with the end of restrictions limiting participants, it is open to all. The League is committed to Diversity, Equity and Inclusion and also to full and open citizen participation through voter registration and education.
Many meetings are now being held in-person, outside. None of these at this time are scheduled as indoor meetings. Use SignUp Genius to register for our meetings and you will be given up-to-date information as to the time and place. If they are Zoom meetings, registration confirmation will include Zoom information.
January 2023 Under Construction
January 1 New Year's Day
January Virginia Legislative Session convenes, WLRT online, every Wed. (see below)
January 16 Presentation and general meeting. 2:00 – 4:00 Guest Speaker: LWV-VA Advocacy Director, Denise Harrington. Focus on Advocacy
January 17 Martin Luther King Day, MLK Oratorical Competition and Program, 11:00 AM
January 18 LWV-PWFA Board of Directors 7:00-8:30, Zoom Virtual Meeting
January 26 LWV-VA League Day
NOTE: For information on WLRT and the League Day, click here.
February
February Heart Awareness Month
February 15 LWV-PWFA Board of Directors 7:00-8:30, Zoom Virtual Meeting
February 20 LWV-PWFA Webinar, Inside Out – Know Your County, 2:00-4:00, Zoom Virtual Meeting
Prince William Plastic Recycling and Disposal Challenges
February 21 President's Day
March
March National Women's History Month
March 8 International Women's Day
March 15 LWV-PWFA Board of Directors 7:00-8:30, Zoom Virtual Meeting
March 20 Sips and Civility, 3:30-5:00, In Person at City Tavern, Manassas
Voter Registration Review – Do's and Don'ts
March 31 Data Centers in PWC, 7:00-9:00, Zoom Virtual Meeting, presented by PWC C100
April
April 3 Inside Inside Out – Know Your County Webinar Series, 2:00-4:00 Zoom Event, The Cost of Prescription Drugs and AARP Advocacy
April 4 Book Discussion, 11:30 – 1 P.M. Mastering Civility, Christine Porath, Juke Box Diner, 86637 Sudley Road, Manassas, 20220
April 12 Ramadan begins (ends May 2nd)
April 15 – 16 Passover
April 17 Easter
April 19 LWV-PWFA Board of Directors 7:00-8:30, Zoom Virtual Meeting
April 22 Earth Day
April 22 Deadline for May Newsletter
Voter Registration Events
May
May 2 Newsletter Out
May 8 Mothers' Day
May 15 Annual Meeting and presentation
May 30 Memorial Day
Voter Registration Events
June
June 4 LWV-VA Council: See Message from State VP HERE. register: https://www.eventbrite.com/e/league-of-women-voters-of-virginia-2022-council-tickets-244549713777